Best Restaurants in Temecula, CA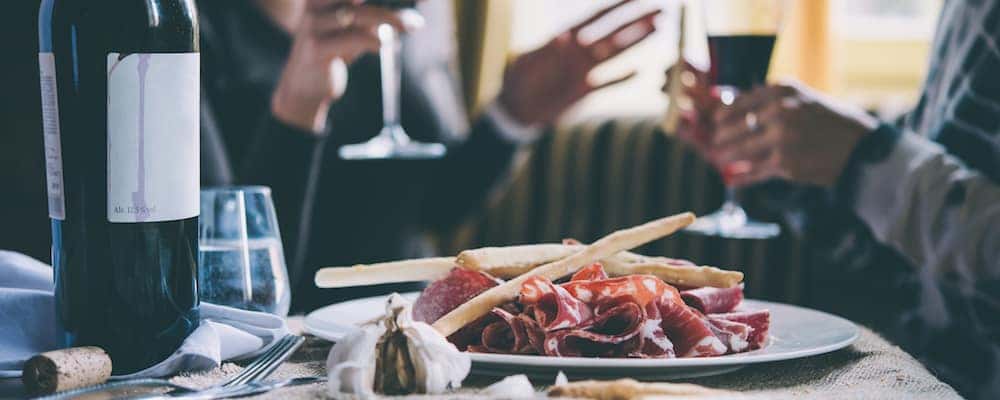 There are a lot of great restaurants near Temecula, CA that are perfect for date nights, family outings, or nights when you just don't feel like cooking. Toss in some of the Temecula, CA wineries, and you can easily make a night out of being in town. Check out this list of best restaurants in Temecula below before making your next reservation.
The Goat and Vine
A quick drive from Escondido, The Goat and Vine is a great place to head for dinner after exploring the different things to do in Escondido. All the food is made fresh, including the handcrafted bread, pizza crusts, sauces, and dressings, so you'll receive tasty food every time to come to visit.
Bluewater Grill
After you've enjoyed wine tasting in Temecula, CA, head to Bluewater Grill. Voted "best seafood in Wine Country", you'll enjoy the fresh food made to order. There's also a seafood market, patio, and full bar on site, and it's even pet friendly. You and your group will certainly enjoy all the different menu options—and don't forget to stay for happy hour.
Bushfire Kitchen
Take some time away from Carlsbad and head to Bushfire Kitchen. Notorious for their American fare and classic barbecue favorites, everything on the menu is also made from organic or grass-fed food products. Plus, this location gives you that southern charm with a California twist, so you'll enjoy the atmosphere and presentation.
Havana Kitchen
If you have a taste for authentic Cuban food, Havana Kitchen is a great choice. This casual and counter-service restaurant is very laid back, but you'll indulge in the Cuban menu items you'll find. From house-roasted coffee to traditional Cuban favorites, Havana Kitchen may become one of your regular hangouts.
Lazy Dog Restaurant & Bar
With seasonal menus, fresh beer, and a dog-friendly atmosphere with incredible views, Lazy Dog Restaurant & Bar brings your favorite sandwiches, burgers, and pizza to life. Everything is made fresh to order using the finest ingredients, and the laid-back atmosphere will have you coming here often to relax and unwind.
Learn More at Acura of Escondido
No matter if you're looking for restaurants in Escondido or Temecula, sushi in Carlsbad, or even fun Escondido parks, find out more local things to do from Acura of Escondido. Feel free to reach out if you need any other local info!