Camping in Carlsbad, CA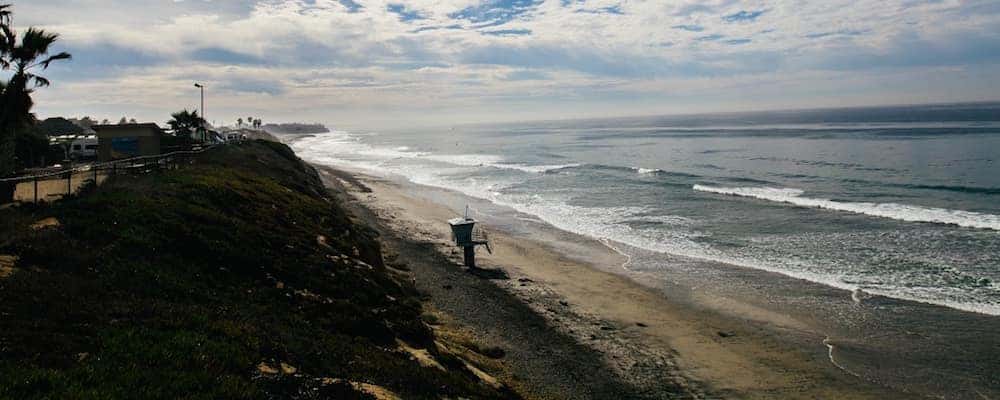 If you're looking for things to do in Carlsbad, most people will start listing restaurants or popular attractions. However, one thing that people often overlook is camping in Carlsbad, CA. Thanks to the area's many parks, open areas, and dedicated camping grounds, you can experience life outdoors whether you prefer camping with an RV or a good old-fashioned tent. Check out the following places to go camping in Carlsbad, CA below.
South Carlsbad State Beach Campground
A protected beach in the state park system of California, South Carlsbad State Beach Campground includes coastal bluffs, plenty of swimming, bodyboarding, scuba diving, and more. If you have wanted to experience camping on the beach, then this is a destination you'll want to explore when you get a chance. There are some amenities on site, but it's also important to keep in mind there's a trailer limit so be sure you read the fine print before heading here.
Paradise by the Sea Beach RV Resort
Located close to Escondido, Paradise by the Sea Beach RV Resort is a great destination for those looking to camp with an RV. Residents and out-of-towners alike head to this popular destination to take advantage of the views, the weather, and all the added amenities. Plus, this destination is open year round, so you can take advantage of the great weather or be close to Escondido restaurants and other fun things to do in the area.
Oceanside RV Park
Another popular destination with plenty of amenities is Oceanside RV Park. Just a few steps from the beach, this location makes it easy for you to park your RV and explore what the area has to offer. Check out restaurants in Temecula or spend the day fishing on the beach with others staying at the same park. No matter what you decide to do, you'll certainly make lasting memories.
Find More at Acura of Escondido
When it comes to finding things to do in the Carlsbad or general San Diego area, Acura of Escondido is a great resource. Hungry? Discover the best brunch spots in Carlsbad. And, if you're the outdoorsy type, be sure to check out the wide variety of Escondido parks and other scenic places!